International webinar 'Project Everyone'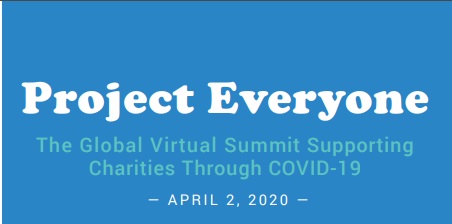 Project Everyone helps fundraisers discovering ways to support their charity through COVID-19's impact.
This program offers five hours, two streams, and over twenty hours of curated sessions from the charity sector's global experts.
Sessions Include:
⦁ Assessing your charity's preparedness for COVID-19; opportunities and risks
⦁ Setting up a response task force
⦁ Working with your board to cope in a crisis
⦁ Turning cancelled events into digital events
⦁ Quickly diversifying income
⦁ Applying strategic objectives in a crisis
⦁ Wording with funders after cancelled projects
⦁ Engaging with major donors in a crisis
⦁ Becoming digital-focused
⦁ Fundraising during COVID-19 with a non-digital demographic
⦁ Creating digital campaigns
Full program through this link.
Access to the off-line video's through this link.
-> Lien vers tous les articles 'Covid-19 & fundraising'

Sur ce thème - Over dit onderwerp